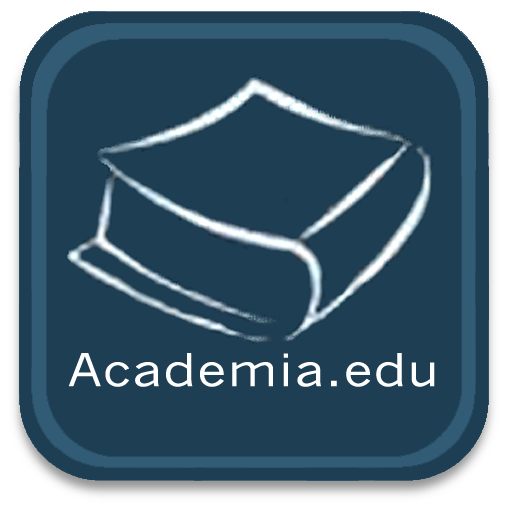 Professore Associato di Egittologia e di Antropologia del cibo presso CAMNES-LdM Institute, dove è co-advisor di varie tesi di laurea. È membro de l'International Association of Egyptologists, è stato il segretario dell'ultimo International Congress of Egyptologists (Firenze 2015). È anche membro della Italian Society of History of Religions, e della International Association of History of Religion. I suoi campi di ricerca principali riguardano la lingua e la filologia egizia, la formazione culturale egizia, la storia del villaggio di Deir el Medina. La sua monografia sulle antiche conoscenze astronomiche degli antichi egizi è stata recentemente tradotta in arabo e presentata ufficialmente all'Università de Il Cairo (Egitto), dove è stato insignito del riconoscimento accademico per il suo contributo alla ricerca. Tra i suoi recenti progetti: la partecipazione gruppo di ricerca internazionale "Technologies applied to Cultural Heritage", in occasione dell'Egyptian-Italian Workshop on Bilateral Scientific Collaboration, Torino 2016; l'organizzazione come Membro del Comitato Scientifico dell' IMEKO International Conference On Metrology for Archaeology and Cultural Heritage Torino 2016; lo sviluppo di nuove tecnologie informatiche per l'analisi dei reperti egizi insieme al CNR di Firenze e l'Università degli Studi di Firenze; lo studio sul Common Hamito-Semitic Lexicon in collaborazione con Gábor Takács (Dept. of Egyptology of the Eötvös Loránd University - Budapest), David Calabro (Chicago Oriental Institute, Curator of Eastern Christian and Islamic Manuscripts, Hill Museum & Manuscript Library, Saint John's University), e Stefano Vittori (Pisa University).
Per Camnes è il rappresentante nell'ambito della cooperazione con l'Institute of Mediterranean and Oriental Cultures Polish Academy of Sciences (Poland).
È autore di numerosi contributi scientifici, tra i quali : "Semitic /'a/- prefix in Ancient Egyptian execration text toponyms: protethic particle or elative case?"(2002, Egyptian Museum Collections Around the World), "Egypto-Semitic Lexical Comparison (1): New Correspondences and Phonetic Problems in the Lexicon Field of Anatomy and Physiological Functions" (2005, Franco Angeli Editore), "Quelques considérations sur le champ sémantique du déterminatif mw" (2005, L'Erma di Bretschneider), "Considerazioni fonetiche e morfologiche sui toponimi semitici dei Testi di Esecrazione egiziani" (2007, Rubbettino Editore), "Considerazioni sulla fonetica egiziana" (2007, Unipress), "Rapporti particolari tra egiziano e semitico all'interno della comparazione afroasiatica: i prestiti" (2008, Unipress), "Egypto-Semitic Lexical Comparison (2): New Correspondences and Phonological Problems in the Lexicon of Physical Environment, Spontaneous Vegetation and Wild Animals" (2009, Pułtusk Institute of Anthropology and Archaeology), "Il causativo in egiziano" (2009, Unipress), "Extension de la racine dans la comparaison égypto-sémitique" (2010, Sargon Edizioni), "Elementi di dialettologia egiziana" (Unipress 2010); la monografia Astronomia egizia (2010, Edarc Edizioni; -
الفلك
, (Astronomia Egizia), Cairo University Press 2015); "Typological Classes in North- West Semitic Toponymy of the Third Millennium BCE: Egyptian Execration Texts Data" (2013); "The hybrid element Egyptian iconography" (2013, Quasar); "Being a stranger in Egypt, between maintenance and loss of cultural identity: The Archaeological Data" (2013, BAR); "Problemi di Linguistica Egizia" (2014); "Egypt-Semitic Comparison: Some Considerations on Bilabials and Dentals Relationship" (2014); "Towards the Museum: Perceiving the Art of "Others" in the Ancient Near East" (2015, Brill); "La perdita dei markers delle categorie nominali in egiziano: invito ad una analisi tipologica" (2015, Harrassowitz); "Isis- Thermouthis and the Anguiform Deities in Egypt: a Cultural and Semantic Evolution (Journal of Intercultural and Interdisciplinary Archaeology, 2015)"; "Some Considerations on Ancient Egyptian Palatalization (Koln 2016)"; "Defining Time (Oxford 2016)"; "The Semiotics of Representations: Between the Signs of Royal Communications in the Pharaonic Tradition of the Old Kingdom (Milano 2019)"; gli atti del convegno "Rethinking Osiris (Roma 2021)" in collaborazione con Salima Ikram e Irene Morfini. Ha partecipato a numerosi congressi e conferenze nazionali e internazionali tra cui gli Incontri Afro-Asiatici (Camito-Semitici) italiani, le International Conferences for Young Egyptologists, le Central European Conferences of Young Egyptologists, e le International Congress of Egyptologists.
È inoltre Professore di Egittologia, Storia e cultura islamica, Arte e Storia del Vicino Oriente Antico e di Storia del Cristianesimo presso l'Università dell'Età Libera del Comune di Firenze e del Comune di San Miniato; Docente di Archeologia, Egittologia, Ebraismo, Storia di Firenze Cristiana e di Cultura Gastronomica Toscana per la formazione delle guide turistiche di Firenze, Siena e del territorio nazionale.