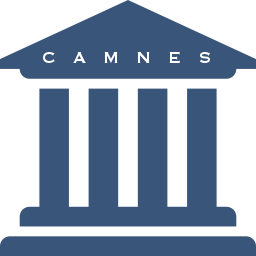 JOB OPPORTUNITY
INSTRUCTOR IN CONSERVATION/RESTORATION
APPLICATION DEADLINE JUNE 30th 2018
---
CAMNES, The Center for Ancient Mediterranean and Near Eastern Studies, is searching for an instructor to teach the academic course in archaeological conservation entitled "Archaeology Workshop" for its undergraduate program in Florence, Italy. The course will be starting on September 1st 2018 (i.e., Fall semester 2018).

The course follows a semester schedule (Fall and Spring) and is taught in English. In accordance with the instructor, an intensive course during the summer (June or July) may be also activated. The course is structured at an introductory level featuring general knowledge and methods within the field of archaeological conservation.

A reimbursement for traveling expenses from nearby Italian cities during the teaching period can be provided.

For those who are interested, please forward your CV (in a PDF format) together with a brief letter of interest via email to the CAMNES directorate (email: directorate@camnes.org) by June 30th. In the subject of your email, please clearly state 'Archaeology Workshop Application'

The selected candidates will be interviewed in English language via Skype or in person depending on their location, by the end of July 2018.

Profile requirements:
Candidates must hold qualification as a Conservator/Restorer (degree of Master of Arts, or an equivalent degree, or a professional certificate/diploma).
Candidates must have solid experience in conservation and restoration, in particular in ceramic objects. Experience with metal and stone artifacts and/or architecture is desirable.
Candidates must have English language mastery (i.e., a proficient level), both written and oral as well as comprehension skills. IELTS, TOEFL, First and similar certificates are highly regarded.
Precedent experience with students in the field of archeological conservation is also desirable.

Contact details:

Contact: CAMNES Directorate
Job site: Florence, Italy
E-mail: directorate@camnes.org
Application deadline: June 30th 2017
Official job avertissement : camnes.org